Mr. A K Tareen Receives the Prestigious Asian Arab Award 2019
The Asian Arab Chamber of Commerce honoured our Founder Chairman Mr. A K Tareen with the prestigious Asian Arab Award 2019 in a glittering ceremony held in Hyderabad on 30th March 2019.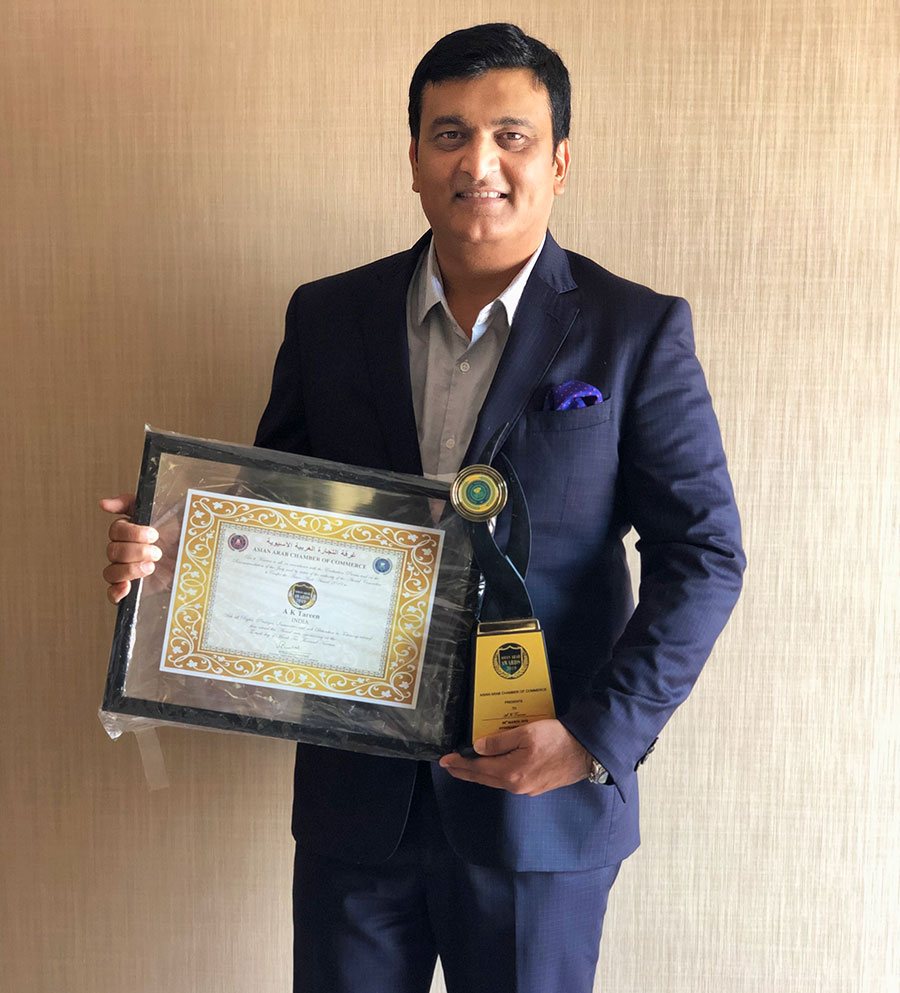 The award was in recognition of Mr.Tareen's contribution in building and enhancing bilateral economic and cultural ties between India, Australia and The Middle East for over 3 decades. The award ceremony was attended by senior government officials, politicians, business leaders, industry heads and the media from 18 countries across Asia and the Arab continents. The award ceremony is exclusive and prestigious, garnering national and international media exposure.
Mr. Tareen is a leading specialist on India. As the Founder Chairman of AKT Strategic Consulting LLP, advises and represents countries and businesses from around the world on developing trade and investment linkages with India which continues to be an extremely lucrative as well as a challenging market to do business . He stepped down as the Senior Trade Commissioner to India and South Asia after representing Australian federal and state governments for nearly 2 decades.