How much sleep should you lose over GDP growth rates??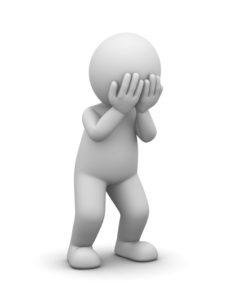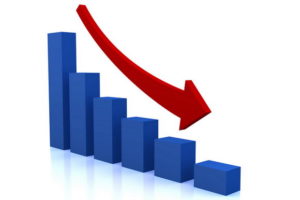 Recently one of our international clients, who we have been assisting with entry into the Indian market, anxiously called us for some urgent advice. He seemed worried with the latest reports from The World bank, Reserve Bank of India and a number of other international agencies that have cut down India's GDP growth rate for the current year. He was suddenly unsure if his Investment plans still made as much sense and therefore if he should hold back.
Considering that his business is relatively new and he was committing a substantial portion of his resources into this new market, his apprehension seemed understandable.
My first question to him was, what else did he think had changed for his business apart from the revised GDP outlook? Well, the answer was – nothing else. Every other business parameter had remained the same- positive!
I decided to publish this case study assuming there could be others who might have similar apprehensions and will hopefully find this blog useful.
Well, first of all, let us agree GDP is the total value of everything produced by all the people and companies in the country. GDP growth rate is the average rate of growth of all industry / market segments. It is not necessary your product or market segment always moves in tandem with the overall GDP growth rate. It is indeed very possible that while the overall growth rate is decreasing, yours could still be growing and vice versa! So, keep an eye out for the trend your industry / market segment is tracking.
Secondly, it is important not to get confused with the reduction in rate of growth rate with negative growth rate! India is still growing at a very healthy rate though the speed of growth may have decelerated in the past few quarters. By no means is it negative growth and no, the economy is not shrinking!! It is not growing at the speed it was forecasted at. Of course, it would be a matter of serious worry if the economic growth goes into negative territory or slows down consistently in long term. Then no segment of the market or industry, however healthy, can escape the serious negative impact. It is similar to how when the body is dying, no organ, however healthy, ultimately survives.
Last, but not the least, I would certainly take into account the fundamentals of the country and its long-term outlook over just considering the GDP growth rate in isolation. India's fundamentals continue to remain strong. Market reforms and restructures currently underway have surely disrupted the growth trajectory. But these issues are temporary and likely to smooth up, leading to a new growth trajectory. Of course, how quickly it moves back to higher growth rate depends on how soon the industry adjusts to the new norms and how some of the issues they are facing are resolved.
To sum up, when you are considering a fundamentally strong, large and complex market like India, it makes no sense to revise decisions with every fluctuation in GDP growth rate. Strong economic fundamentals, long term outlook and overall health of the economy- particularly of your industry / market segment, must be considered in totality. As long as they are tracking well, periodic GDP growth fluctuations shouldn't really spoil your sleep!